Dell XPS 17 9710 11th Gen Core i7-11800H 17 Inch FHD 16GB RAM 1TB SSD NVIDIA RTX 3050 4GB Win 11 Home
Product Description
Dell XPS 17 9710 11th Gen Core i7-11800H 17 Inch FHD 16GB RAM 1TB SSD NVIDIA RTX 3050 4GB Win 11 Home
Buy  Dell XPS 17 9710 11th Gen Core i7-11800H 17 Inch FHD 16GB RAM 1TB SSD NVIDIA RTX 3050 4GB Win 11 Home  from us at the best Dell XPS 17 9710 11th Gen Core i7-11800H 17 Inch FHD 16GB RAM 1TB SSD NVIDIA RTX 3050 4GB Win 11 Home and enjoy our nationwide free delivery, customers from Karachi, Lahore, Islamabad, Quetta, Peshawar, Multan, Faisalabad, Sialkot, Hyderabad can get deliveries within 24 hours.
Feature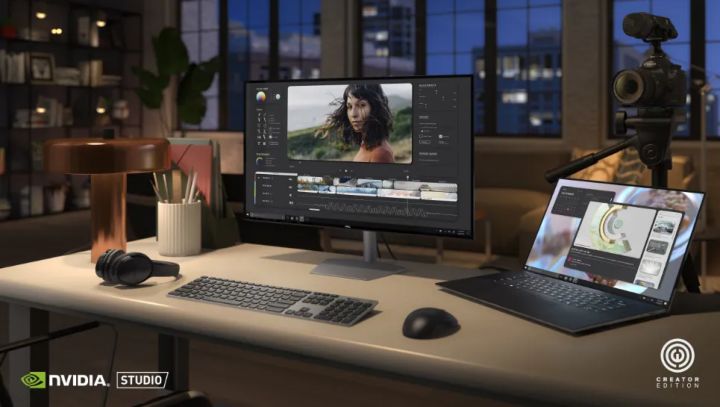 Create with colossal power
Feel the power:
 High-performance 11th Gen Intel® Core™ processors and powerful optional NVIDIA® graphics power the most intensive creative pursuits.
Create more of what you love: 
11th Gen Intel® Core™ is stronger with more cores and more threads, faster with lightning fast Wi-Fi 6 connectivity and gig-speed file downloads and quicker with the ability to move massive files with the ultra-speedy data transfer of Thunderbolt 4 connections. It's the chip that's made to keep you in your creative flow so you can enjoy the time you spend making what you love. With 8 cores and 16 threads, 11th Gen Intel® Core™ provides desktop level performance to power intense creative programs (2D and 3D) in the convenience of a laptop.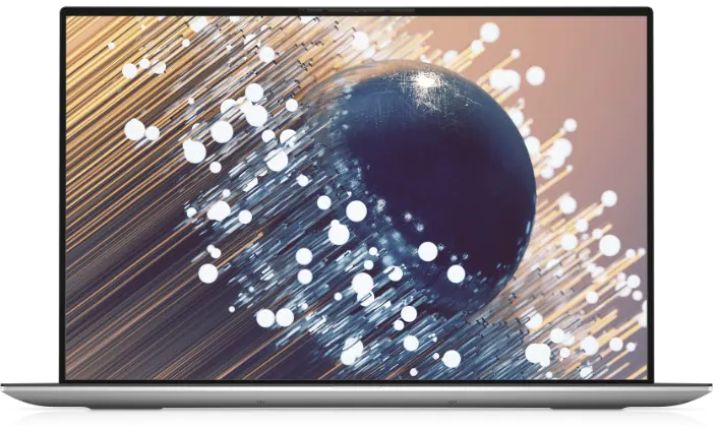 Up your creative game:
 Take your creative projects to a new level with GeForce RTX™ 30 Series laptops. Delivering AI-acceleration in top creative apps. Backed by the NVIDIA® Studio platform of dedicated drivers and exclusive tools. And built to perform in record time. Whether you're rendering complex 3D scenes, editing 8K video, or livestreaming with the best encoding and image quality, GeForce RTX™ laptops give you the performance to create your best. The XPS 17 is available with up to GeForce RTX™3060 graphics.
Faster memory, more storage:
Your system boots and resumes in seconds thanks to up to 8TB solid state drive storage. Multi-task in a flash even on intense applications with up to 64GB of memory at 3200MHz.
Killer™ Wireless:
With advanced Wi-Fi 6 technology and theoretical throughout speeds of up to 2.4 Gbps, the Killer AX1650 is nearly three times as fast as the previous generation of 80MHz 2×2 AC products. It prioritizes streaming video, communication, and game traffic in your system for fast, smooth online experiences.
Dell Power Manager:
 This application allows users to manage system behaviors such as acoustics (fan speeds), battery life and performance based on their preferences between quiet, performance, cool, and optimized modes. The selectable modes provided allows the user to change the power of the system. This solution, engineered by Dell, dynamically delivers the best performance form the processor, based on the mode best suited to that user, while intelligently monitoring and managing system temperatures. And with the latest Intel® Dynamic Tuning Technology, the laptop is actively changing the power of its CPU to optimize your specific workload, increasing performance when you need it.
Advanced thermal design:
The XPS 17 delivers powerful performance in an incredibly thin form factor. Optional discrete graphics feature unique dual opposite outlet fans, that increase fan airflow by approximately 30% and drive cooling airflow in both directions, resulting in more airflow overall and improved skin temperatures*. A massive vapor chamber spans the entire width of the laptop providing even more heat dissipation capacity to help keep the laptop cool and achieve higher turbo power.
Create with color
Stunning screen:
 A 16:10 4-sided InfinityEdge display is designed to make you more productive and provide a stunning edge-to-edge view.
Display like no other:
Take full advantage of HDR content's superior dynamic range with Dolby Vision™, which can deliver colors never before seen on SDR PC displays. Dolby Vision content can deliver highlights that are up to 40 times brighter, and blacks that are up to 10 times darker.